About Us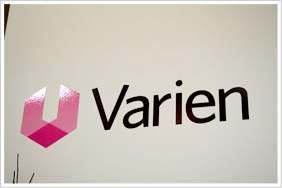 Our small business is family owned and operated. Fall 2010
Since 2007 we have been providing quality products and outstanding service to customers online. We specialize in hand crafted wire products that are made to order so they fit your needs.
Our company is growing but we haven't forgotten our commitment to quality and service.
We first started in July 2007 when I needed something special and unique to hold pictures as centerpieces at our wedding. Everybody loved them. Friends and family began suggesting selling them online for other weddings and as home decorations. Shortly after we started a free website and also began selling our products on ebay and etsy.com. The whole time we gained valuable experience and got amazing feedback for improvements.
Now we maintain three distinct web presences to better serve our primary target audiences - Weddings and Events, Home Decor, and Holiday Card Holders. As of 2009, you can also find us on Amazon.com. All the while, each product is still hand crafted and comes with our commitment of quality service. We still even guarantee every order with a no hassle returns policy.
Alton and BreAna reside in Salt Lake City, Utah where he currently is attending the University of Utah for his PhD in bioengineering. He hopes to one day contribute to lifesaving advancements in medical imaging technology. Both graduated from Brigham Young University-Idaho where they met their freshman year and four years later got married. She worked as a high school math teacher and now stays at home to care for their toddler while expecting another child in the summer 2010.
Please enjoy our online store. It is our pleasure to provide you quality products with the best service.
Don't just take our word for it, look for product reviews on individual product description pages.
Thank you and enjoy!
Alton & BreAna
Owners and Artists